Minimum Order – There is none!
How To Order
WE APPRECIATE YOUR ORDER and promise to fill it quickly and accurately. You can order using any of the methods listed below.
Online
Place an order online at: www.CRAFTKITS.com This is a secure web site.

PHONE – 1-815-935-2552
You can phone in orders. Call 815-935-2552 in the U.S. during business hours; Monday – Friday, 9am – 5pm, Central Time. You may call after hours and leave your order on the Voice Mai[ (or ask us to call you back if you need to talk to a live person) if that is more convenient-just be sure to give us all the information we need-including your daytime phone number – just in case we have questions. 
Mail
Via U.S. Mail will work too. Our mailing address is:
CRAFTKITS
8 CHATHAM CIRCLE, KANKAKEE, IL 60901
Use whatever method works best for you … then just sit back and wait for that special box to be delivered to your door!
Sales Tax
Illinois residents must add 6 1/4% sales tax.   Illinois tax exempt organizations cannot order online without paying sales tax therefore they should call , 1-815-935-2552, or email us to place their order.
Shipping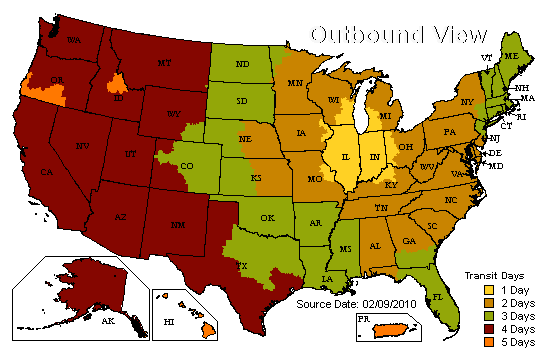 These charges are a fixed amount based on the dollar amount of the purchase.  You may select the speed of your shipment when you check out.  We must have a street address to ship.  NEXT DAY AIR A.M. & 2 DAY AIR A.M. are not available to residential address'.  We reserve the right to adjust your expedited shipping costs up or down if neccesary. 
Kit orders are usually shipped within 48 hours upon receipt. Ready made items, including warbonnets, drums, and shields require approximately 2-3 weeks to ship. Give us a "must have" date and we will do everything in our power to deliver by that date.  Orders to Alaska, Hawaii, and International are shipped using U.S. Postal Service.

International Orders
Items offered for sale by CRAFTKITS are legally taken and can legally be sold by us in accordance with the laws of the State of Illinois.  Some countries will not allow items containing wildlife products of any kind to enter through customs into their country.  This may include leather, hides, furs, tails, stag, quills, conch, abalone, and cowrie shells.  It is the purchaser's responsibility to determine that the item can be possessed by you in accoradance with the laws of your state/country.  Any fees, duties, taxes, etc. levied are the responsibility of the purchaser.  International orders cannot be placed on line on the web site.  We suggest you use our email system to place your order.
Method of Payment:   

We accept Visa, MasterCard, American Express, or Discover. YMCA's, Councils, and Schools are eligible for 30 day billing accounts. The appropriate person from your organization must contact our office in advance to obtain your authorization code. A 2% per month interest charge will be added to invoices over 30 days. Individuals who call or fax their order must include their credit card information (card number, expiration date, and name on the card) at that time. If you mail in your order, include check, money order, or furnish credit card information.
ONLY U.S. CURRENCY IS ACCEPTED.

PRICES ARE SUBJECT TO CHANGE WITHOUT NOTICE.
Call Us
Whether you have a question about a craft or product, or don't quite understand the next step in a set of directions, we are here to help. Call, fax, or email and we will be happy to be of service.
Satisfaction Guaranteed
CRAFTKITS guarantees your satisfaction with our products or you may return them for a full refund (less shipping charges) or exchange.   Your choice.  No problems, no hassels, just send it back. We are that sure of the quality of any item you purchase from us! Please include the original invoice and reason for return.
We reserve the right to substitute materials within our products as long as we feel it does not affect the quality or performance of the item.
Our e-mail address is:

craftkits@craftkits.com
Bulk Pack Discount
If you order $100 or more of a single kit in the Crafts for Young People catagory, we can bulk pack the parts and give you a 10% discount.